For more details on available features in other plans, click here.
Jumpstart your team's roadmapping process or standardize roadmap fields and styles with Custom Templates.
Managing Custom Templates
For more information on user permissions, click here.
Who can create a custom template?
To create a template, you must be an Administrator.
Administrators can create templates, as well as edit and delete all custom templates on the account.
Building Custom Templates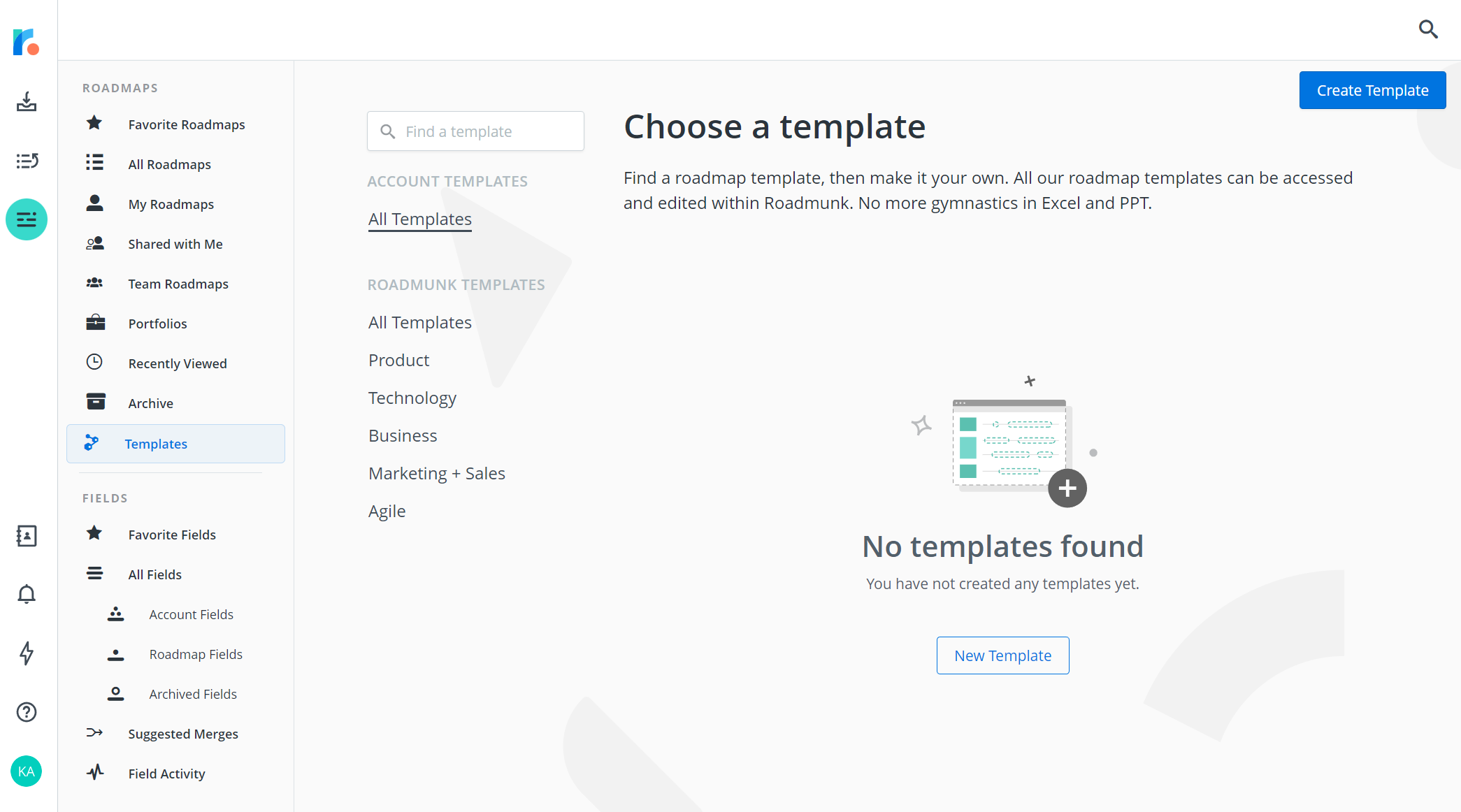 You can create account templates from scratch via the Templates page in the Roadmaps area of Roadmunk. The "Create Template" at the top right of the Templates page can be used to create a new template. If there are no existing Custom Templates, the "New Template" button on the empty Account Templates page can also be used.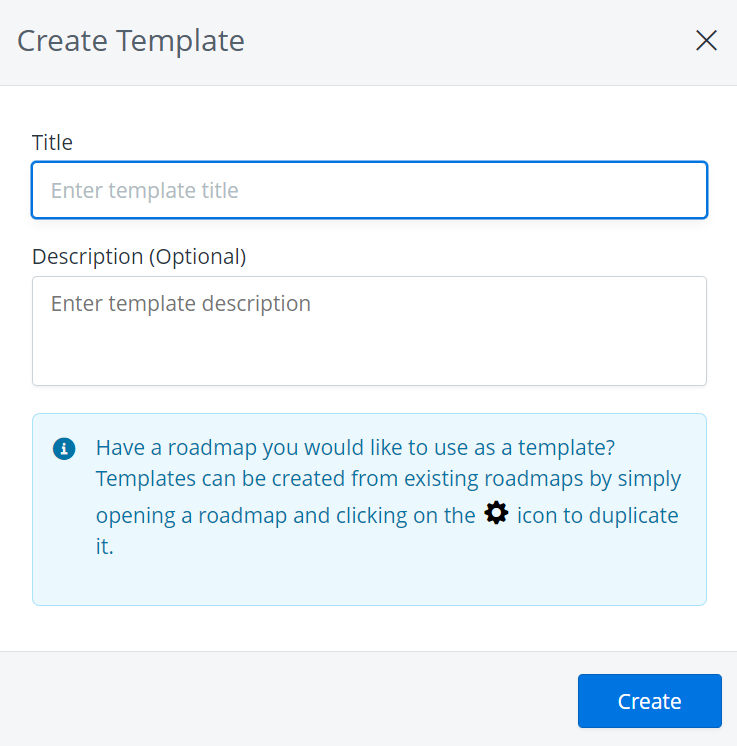 Provide your template a name and description. We recommend that the description contains details about how the template should be used and by whom.
Once this is submitted, you will be in the edit mode of a template. Here you can add views, fields, and items as you would on a non-template roadmap. When another user starts a roadmap from the template, the views and fields will be copied over, with the option to bring in the items as samples or to "start empty" without any of the items that exist in the template.
Creating Custom Templates from Existing Roadmaps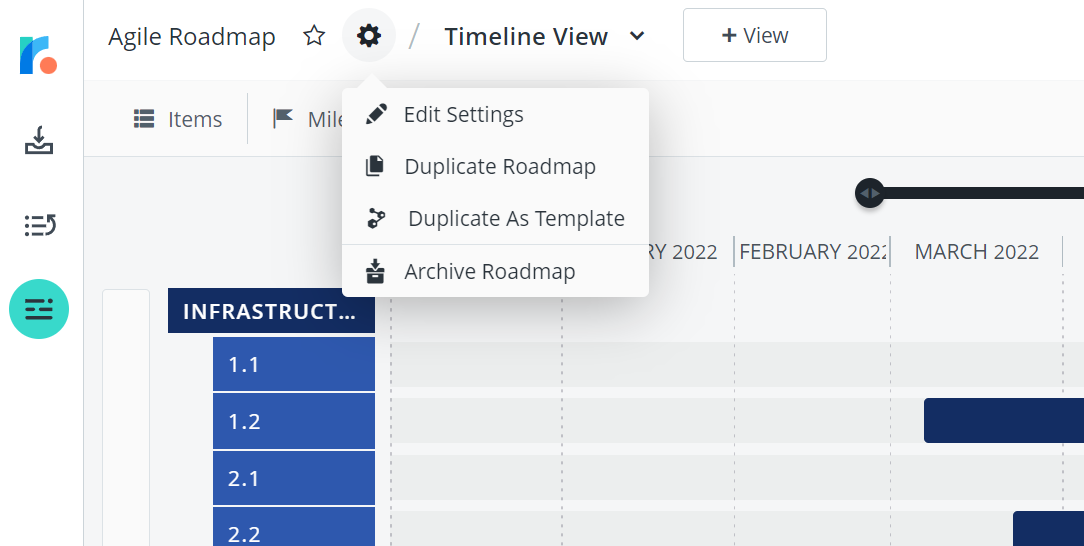 You can create custom templates from existing roadmaps by opening the roadmap, clicking the gear icon to the right of the roadmap name, and choosing "Duplicate As Template" from the selection menu.
Using Custom Templates
For more information on user permissions, click here.
Who can use custom templates?
To create a roadmap from a custom template, you must be able to create roadmaps, which means you must be a Collaborator or Administrator.

To create a roadmap from a template, click the "+ Roadmap" button from any roadmap list page and select "New from Template". Custom templates created on your account will be listed under Account Templates. Clicking on a template in the list will let you preview the template. Once you've found the one you want to use, click "Use this Template", provide a Title for the roadmap, set the Fiscal Year-End, and choose whether to Start Empty (without the sample items) or to Use Sample Items, and then click "Create".
Frequently Asked Questions
What happens if I make changes to a template that is being used by roadmaps?
Once a roadmap is created from a template, there is no connection between the roadmap and the template. Changes to the roadmap like removing or adding fields, removing or adding items, modifying views and changing filters do not affect the template. Similarly, changes to the template will not impact the roadmap. Note that changes to account level elements that are used in both templates and roadmaps will have impacts on both, such as modifications to account fields, changes to color palettes,