Jump to Release Notes from:
---
Tuesday May 25 - Friday May 28
Fixes
Thanks to a bug fix, the default order of roadmap Headers will now be defined by the order of the Field Values in the Field Card.

Trying to add new OAuth credentials for a

Jira integrated roadmap? We released a fix so this action no longer fails and users can setup these credentials without a hitch.
Enhancements
Hovering over Headers within both Swimlane and Timeline views will now trigger a tooltip that displays the full Header text.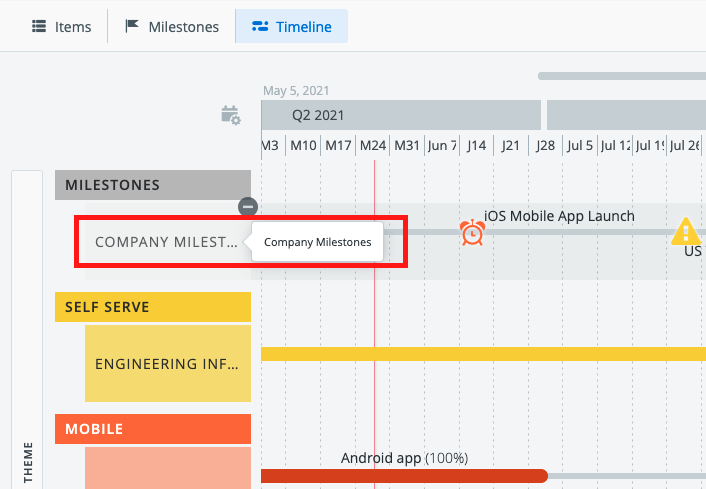 Monday May 10 - Friday May 14
Enhancements
Did someone say faster and more reliable Jira sync times? We've been hard at work rolling out a number of improvements which has resulted in a significant decrease in Jira timeout rates! ⚡️
Monday May 3 - Friday May 7
Fixes
We fixed a bug that was causing an Account Field permission error when exporting a roadmap. Exporting is now successful, but please note that

Account Field cleanup efforts are ongoing.

Unresponsive Jira icon in an integrated roadmap? The Jira button should now be dynamic and display a menu of options for configuring and syncing your Jira integration.