For more information on user permissions, click here.
Team Members fields are a great way to surface ownership and improve accountability by assigning team members to roadmap items. Whether you want to get a clearer staffing picture or you're looking for a way to enable the right conversations with the right individuals, Team Members fields have got you covered!
Creating a Team Members field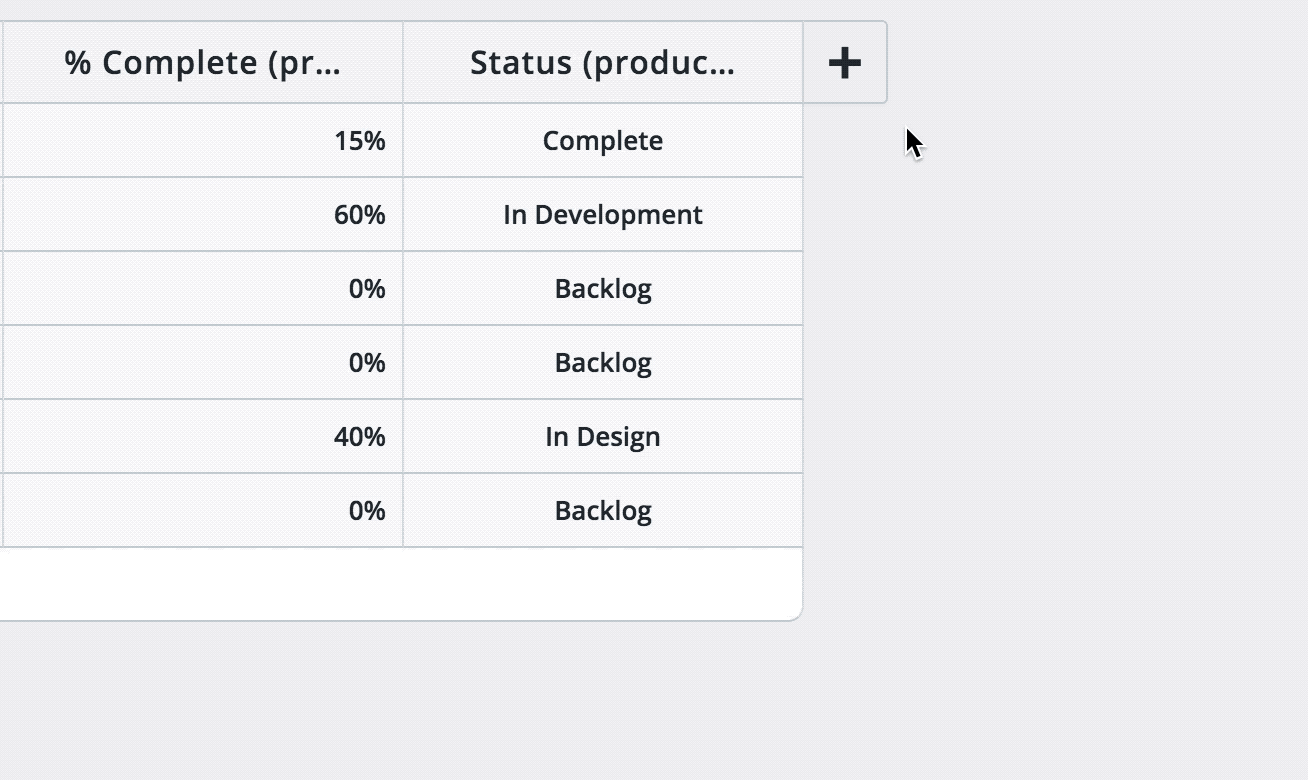 ​
To create and add a Team Members field to your roadmap:
Navigate to the Items Table of a roadmap

Select the [+] Add Field button and give your field a name like Owner

From the Field Type dropdown, select Team Members
In three easy steps, you've created a Team Members field!
NOTE: You can create as many Team Members fields as you like! For example you can have one that shows which Product Manager will bring your item to market and another that shows which Developers are assigned to this item.
Using a Team Members field
The great thing about a Team Members field is that it is always up to date with all the members on your Roadmunk account. Say goodbye to manually entering users and spending hours on field upkeep to ensure they don't go stale!
​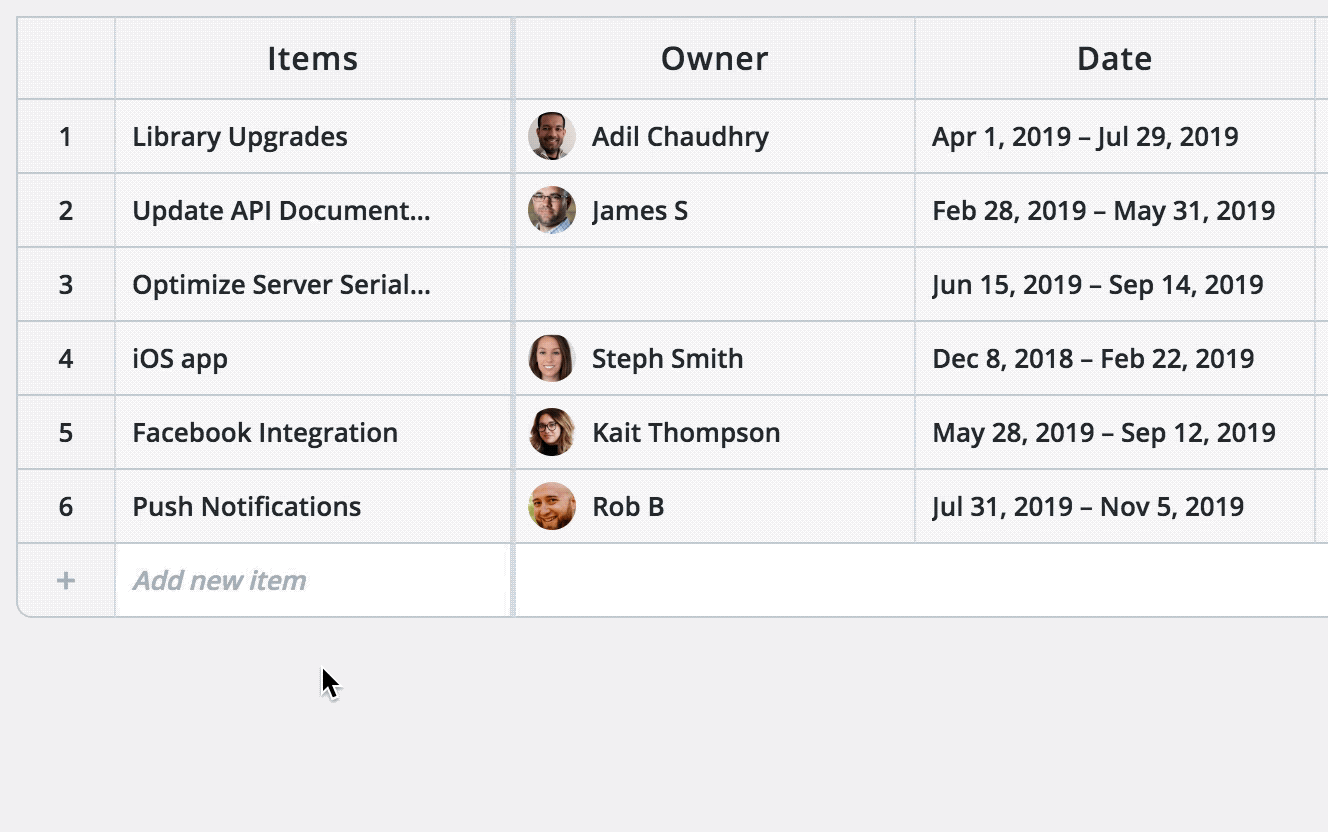 ​
Once a Team Members field has been added to a roadmap:
Navigate to the Items Table

Find an item that you want to assign a member too

Click on an empty cell in a Team Members field

In the dropdown, select the members that own this item
Team Members fields are multi-select, whether you want to show ownership of a single member, or multiple, you have full control.
NOTE: Team Members fields show up in the Item Card both in-app and on HTML and URL exports. ​
Team Members fields as Headers and using them in Filters
​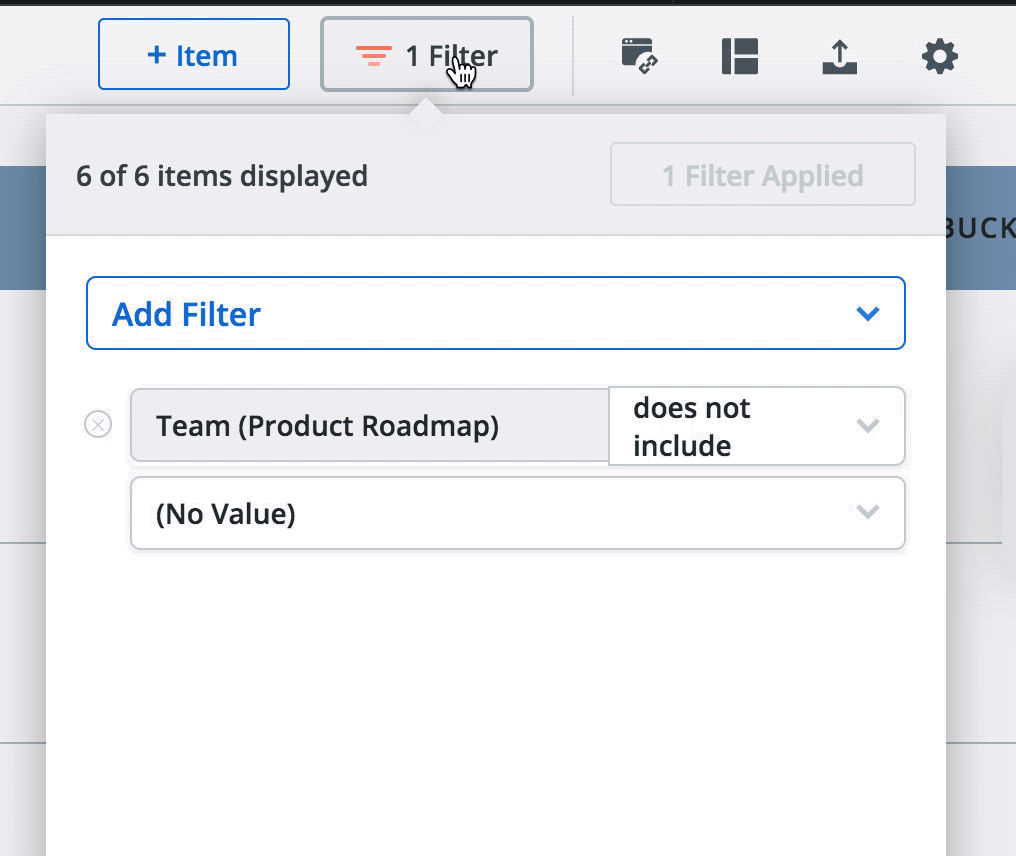 ​
Team Members fields can be used as heads to organize your roadmap items. They are also extremely powerful when used with filtering to find exactly who owns which items on the roadmap.
​
​