As more team members join your Roadmunk account and begin creating their own roadmaps, it's important to take steps to manage your fields in a way that ensures alignment across your team.
Step 1 - Determine Your Account Fields
Fields in Roadmunk are categorized as either Roadmaps Fields or Account Fields:
Roadmap Fields are used in the specific roadmap that it was created in.
Account Fields are accessible to all Collaborators across all roadmaps.
Note: Newly-created fields become Roadmap Fields by default.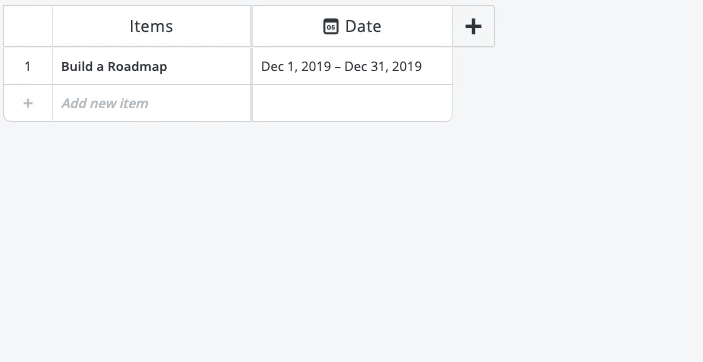 Fields that you want to nudge all Collaborators towards using should be promoted to Account Fields for standardized use across the account. Account Fields become crucial when rolling up multiple roadmaps for a Master.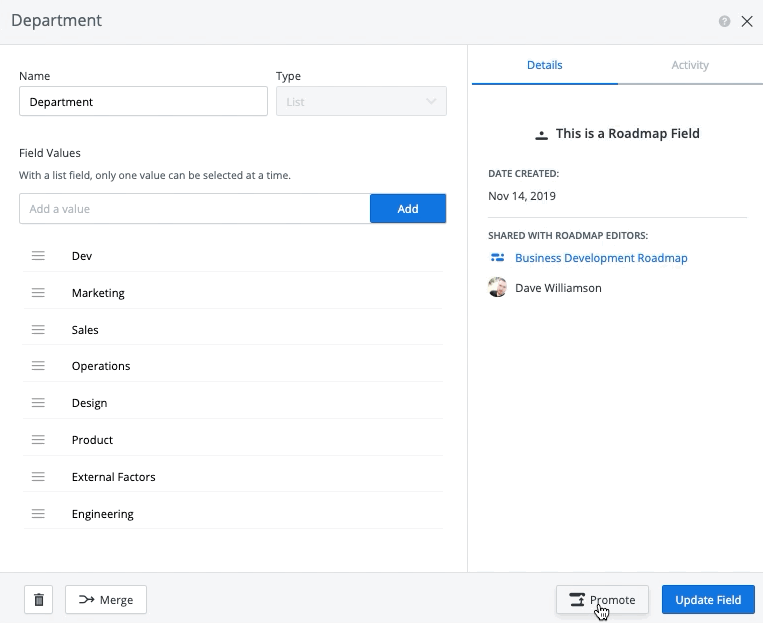 Step 2 - Set Naming Conventions
When there are multiple teams using the same Roadmunk account, you may want to consider setting naming conventions for your Account Fields.
For example, if the Digital Marketing team uses a different set of Status values from the Product Management team, create two Account Fields called "[DM] Status" and "[PM] Status" respectively.
Without proper naming conventions, users may not be able to differentiate between two similar Fields when constructing their new roadmap.
To better align across teams, consider:
Requesting input from team members on the Fields everyone should use.

Ensure that the definition of the Field is fully understood by all team members.

If a Field will only be used in certain situations (for example, in a specific year or for a specific project), consider adding a time detail for added context.
Step 3 - Manage Field Editors
Whenever a new Field is created, the creator is automatically designated as the Field owner. The Field owner has the ability to:
Add/Remove/Edit Field Values

Promote the Field to an Account Field

Archive & Delete the Field

Designate Additional Field editors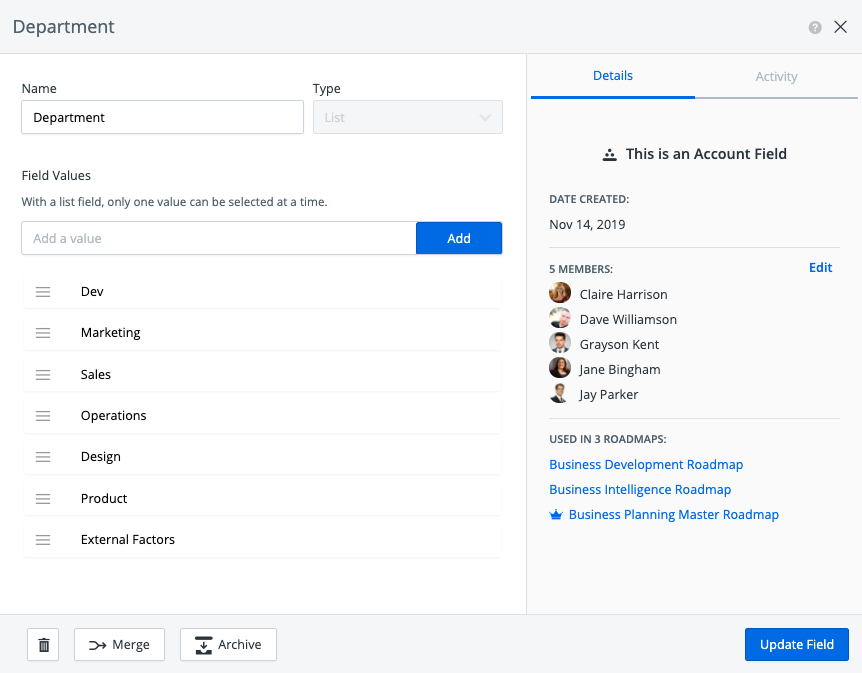 Adding new team members to an Account Field can help manage the maintenance of a Field - especially handy for Department/Team-specific Fields.
Account admins have the ability to see a history of Field editor designations from the "Activity" tab of their home page.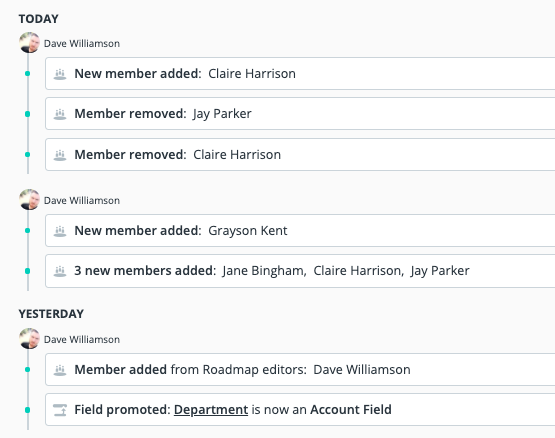 Step 4 - Merge Duplicate Fields
Account admins have the ability to view suggested Field merges. Merging Fields allows you to:
Get rid of duplicate Account Fields

Convert accidentally-created Roadmap Fields to the appropriate Account Field

We recommend checking the "Suggested Merges" page every so often to deal with duplicate Fields as early as possible.

Related Articles
Related Tags
Roadmapping, Fields, Field Management, Roadmap Fields, Account Fields, Team Members, Merge Fields, Collaboration, Best Practices, Training