For more details on available features in other plans, click here.
If you're working through a self-managed solution with Jira, your Jira Administrator or IT team may have to whitelist Roadmunk's IP address in your on-premises server settings in order to make connections with Roadmunk and properly pass your data back and forth. You may encounter the following error when attempting to connect Roadmunk to a Jira server which hasn't been whitelisted.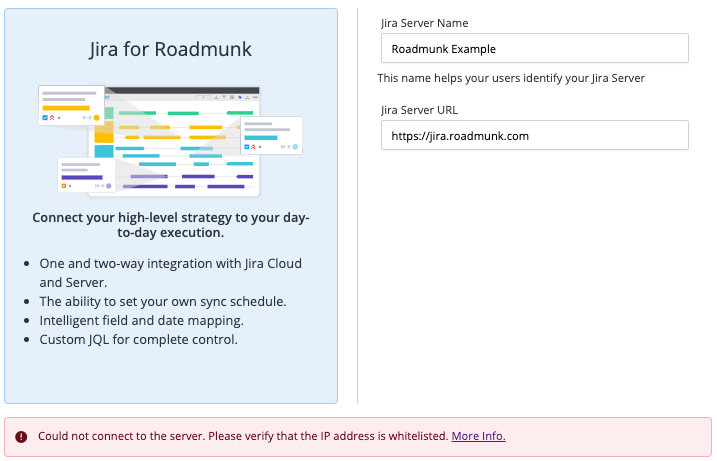 Currently, we use the following source IP addresses:
If you are a trial plan, on a Virtual Private Cloud (VPC) deployment, or are unsure which instance you are on, please contact our support team, as the addresses required may differ from the ones listed above.
NOTE: These Jira connection must be done over SSL/TLS with valid certificates and you'll have to setup the connection through port 443.