For more information on user permissions, click here.
Roadmunk allows you to access your account using more than one single-sign-on (SSO) method (for example, Google). You can add new login methods in the Account Settings Security panel.
Opening the Security panel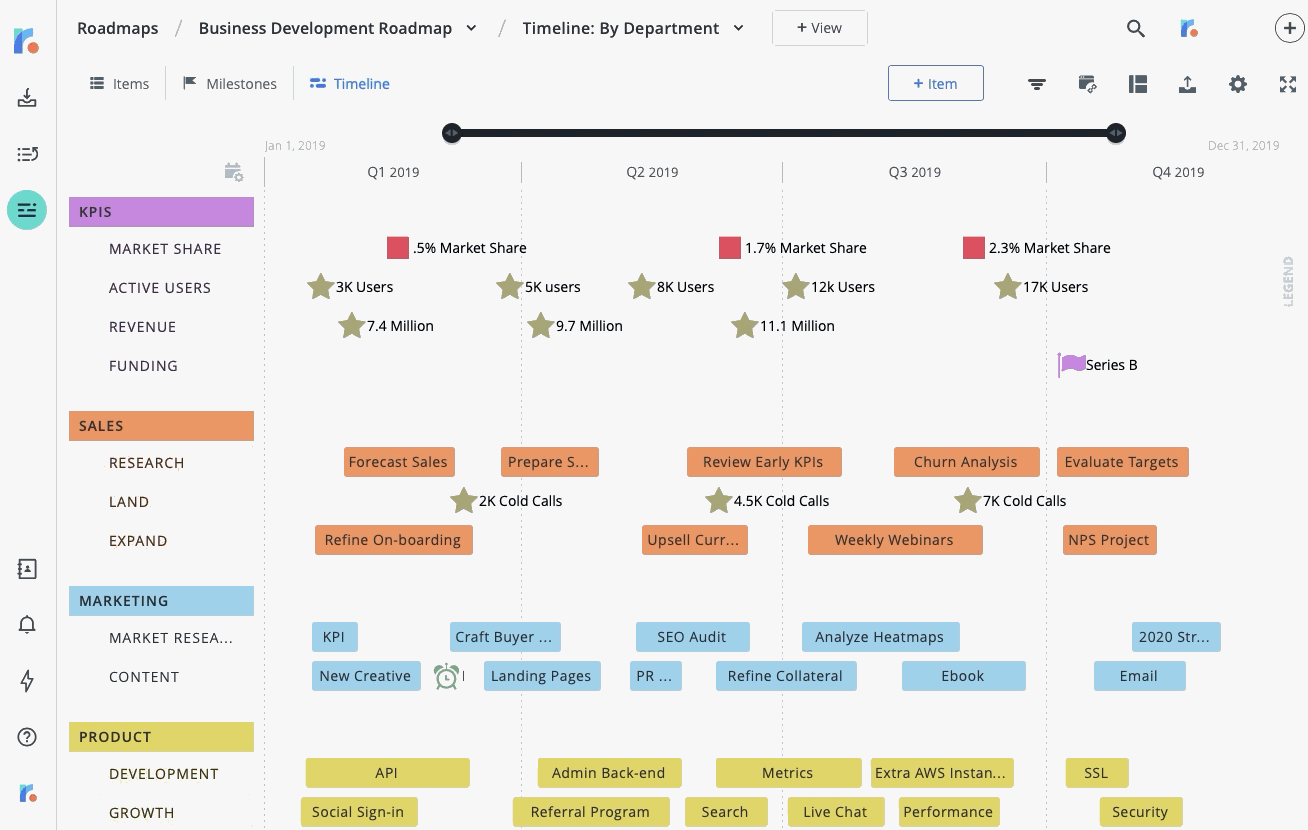 On the Roadmap navbar, click the Account icon.
In the dropdown, select Account Settings.

In the

Account Settings

dialog, select

Security

.
Adding the Login method

At the bottom of the Security panel, click the + Login Method button.
In the Add new login popup, select the SSO authority.
To finish adding the method, follow the instructions on the screen.