Jump to Release Notes from:
---
Monday, February 22 - Friday, February 26
Fixes
Thanks to a bug fix, clicking a Standalone Sub-Item on a published roadmap will now successfully open up it's Item Card.
Looking to merge some Fields? Suggested Merges now populates with all possible options.

Monday, February 16 - Friday, February 19
Enhancements
Has a roadmap been shared with you, that's no longer relevant? Now you can easily remove yourself from a roadmap through its sharing settings.
We've added a new Week Label Format option to include Week #! Use this on your Timeline or Swimlane views that are shorter than two years in length.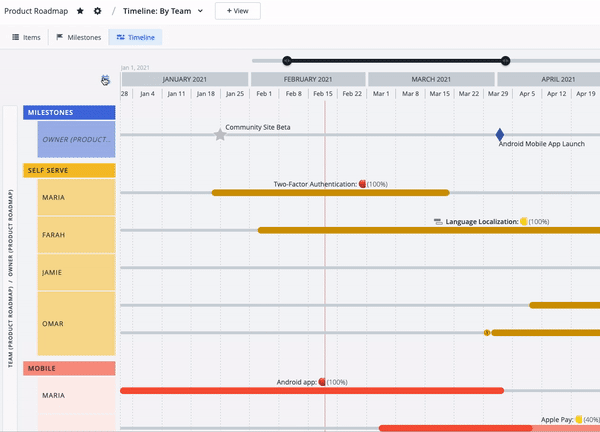 Monday, February 8 - Friday, February 12
Enhancements
Updated styling and coloring has been applied to the Date Header selector in Timeline view for improved consistency.

We've now pinned the "Add Header" button to the top left corner on Timeline views to make this more discoverable. 🔍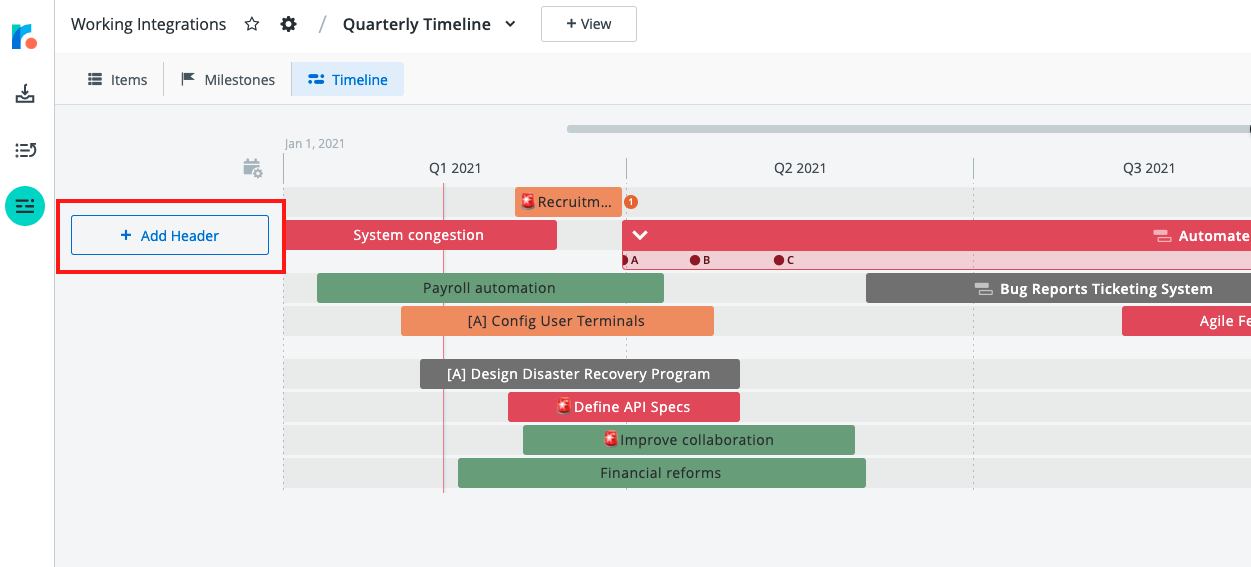 Do you use Moves with Dependencies? No more needing to use the arrows to change the number of days between two Items, you can now type this number in! ⌨️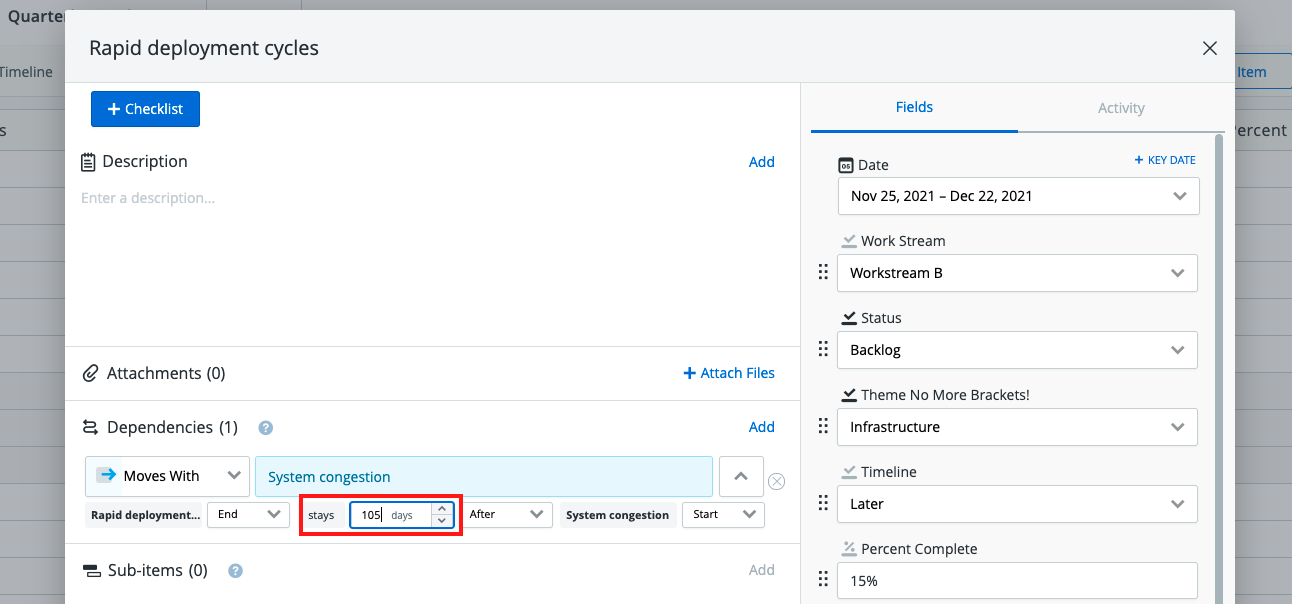 Monday, February 1 - Friday, February 5
Fixes
We squashed a bug which now ensures the Milestone Type field is read-only and not editable on an archived roadmap. 👀

Another small fix out the door! The notification checkbox is now disabled on an archived Team Member field.