Jump to Release Notes from:
---
Monday July 12 - Friday July 16
Fixes
Thanks to a bug fix, deleted Items from your Jira project will now be identified on your roadmap, can be removed, and a successful sync will occur.
A small fix was made so all Item descriptions, past and present, will now appear as a tooltip on Item hover.
Monday July 5 - Friday July 9
New
Managing a large number of submissions in your Feedback Inbox? We're excited to announce that you can now Edit & Delete Feedback! 📝

No more panicking about last-minute changes to your roadmap with the launch of locked formatting on views! Enjoy that extra level of security when putting the finishing touches on your roadmap. 🔒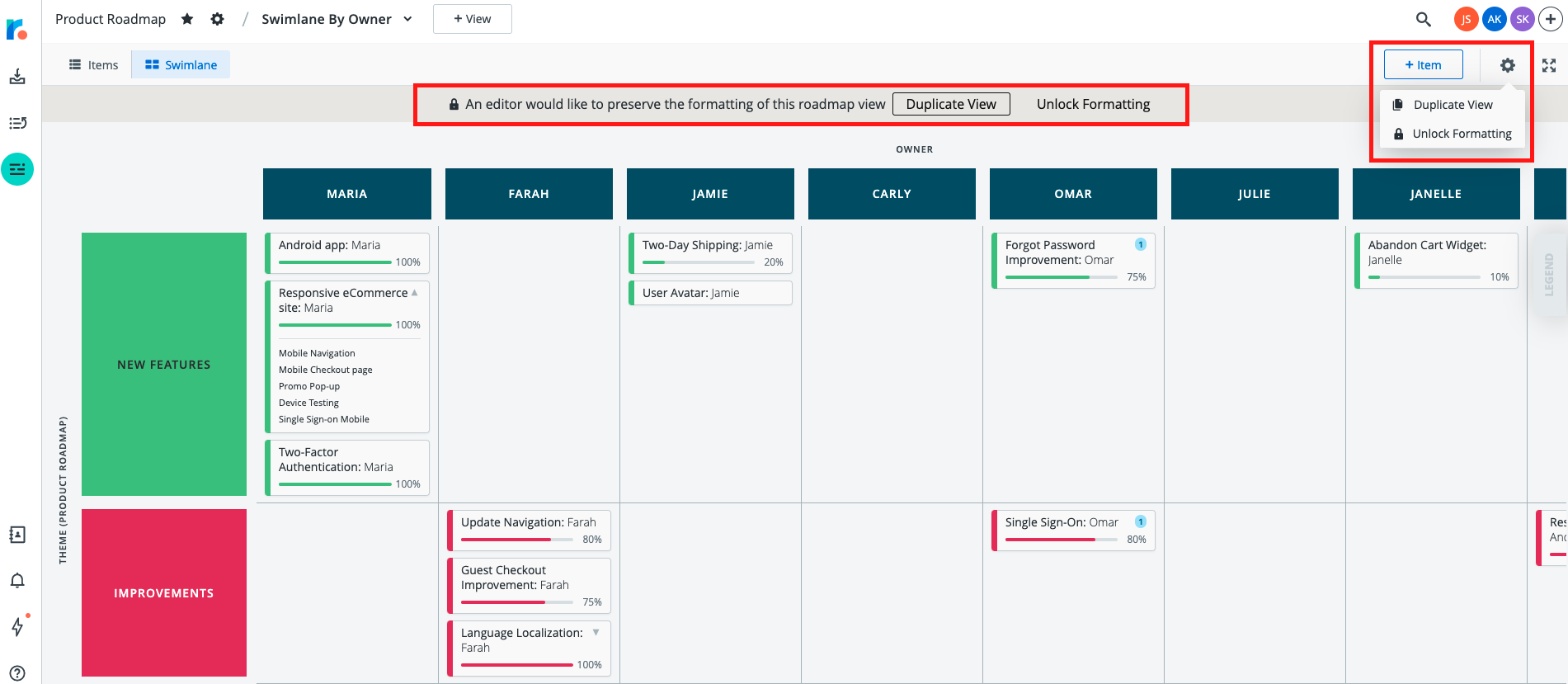 Fixes
We fixed a small bug that was causing a blank Ideas view after toggling scoring Factors. Prioritize away!