Jump to Release Notes from:
---
Monday, October 18 - Friday, October 22
Fixes
Enhancements
Duplicating an Azure DevOps integrated roadmap is now possible! Once duplicated, simply head to "Modify Setup", slide the "Integration Status" to "Active", and click "Save". Seconds after, the settings from the original roadmap will fall into place.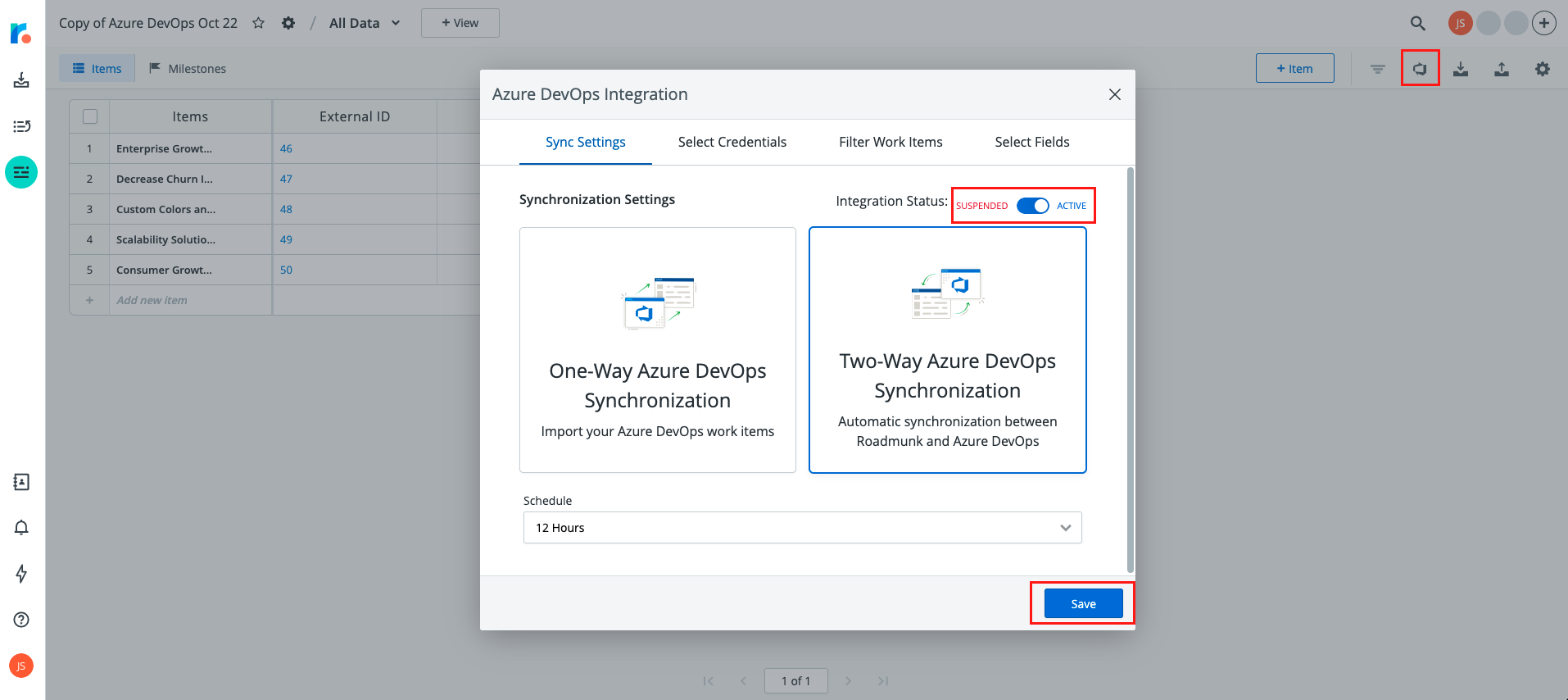 Monday, October 11 - Friday, October 15
Fixes
Good news for teams in planning mode right now! A fix has been released for an issue where the cursor in the description box of the Ideas card would return to the beginning of the text as the card ran it's auto-save.
Monday, October 4 - Friday, October 8
New
Integration with Microsoft Azure DevOps is launched! As a popular work management system used by our customers, we heard you loud and clear. Now you can effortlessly sync important project data into Roadmunk and create boardroom-ready roadmaps in minutes. Click here to learn more about the integration and how to set things up!