Jump to Release Notes from:
---
Monday, November 22 - Friday, November 26
Enhancements
Roadmaps that are integrated with Azure DevOps can now filter work items by State! 🎉
Monday, November 15 - Friday, November 19
Enhancements
All newly created Ideas will now have their default factor values set to zero, providing a clean slate as you begin your scoring!

Fixes
We fixed a bug that was causing newly added Fields to incorrectly be removed from the Items Table.
Monday, November 8 - Friday, November 12
Enhancements
Now supporting the ability to sync Cascading Select List Fields from Jira! Both cascaded values will be neatly consolidated as a single field value in your roadmap so clutter-free and complete insights are at your fingertips and can be edited and synced back to the source.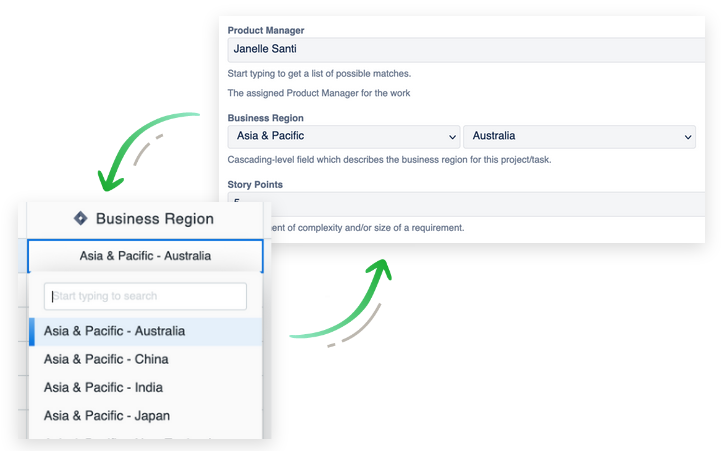 We've released two exciting date enhancements for our Jira integration:

You're now able to map Date/Time fields from your Jira projects to Start/End dates in your roadmap.

Hoping to sync more than two date fields from your project? You now have the option to include additional date fields in your roadmap under Dates to Display!

Monday, November 1 - Friday, November 5
Fixes
If you spotted a 'Help' button on your published roadmaps, we've since removed this so your roadmaps are crystal clear once more.