Jump to Release Notes from:
---
Monday, January 24 - Friday, January 28
Fixes
Unable to upload your CSV file to the Feedback module? Now you'll be able to get all your data in the Feedback Inbox via CSV without a hitch.
Thanks to a fix, no more raw data will appear in read-only date fields for Jira or Azure DevOps-integrated roadmaps.
Monday, January 17 - Friday, January 21
Enhancements
Our Azure DevOps integration now supports the ability to automatically update Item Progress based on work item progress in the integrated project! You can track progress by effort, item count, or story points. 📊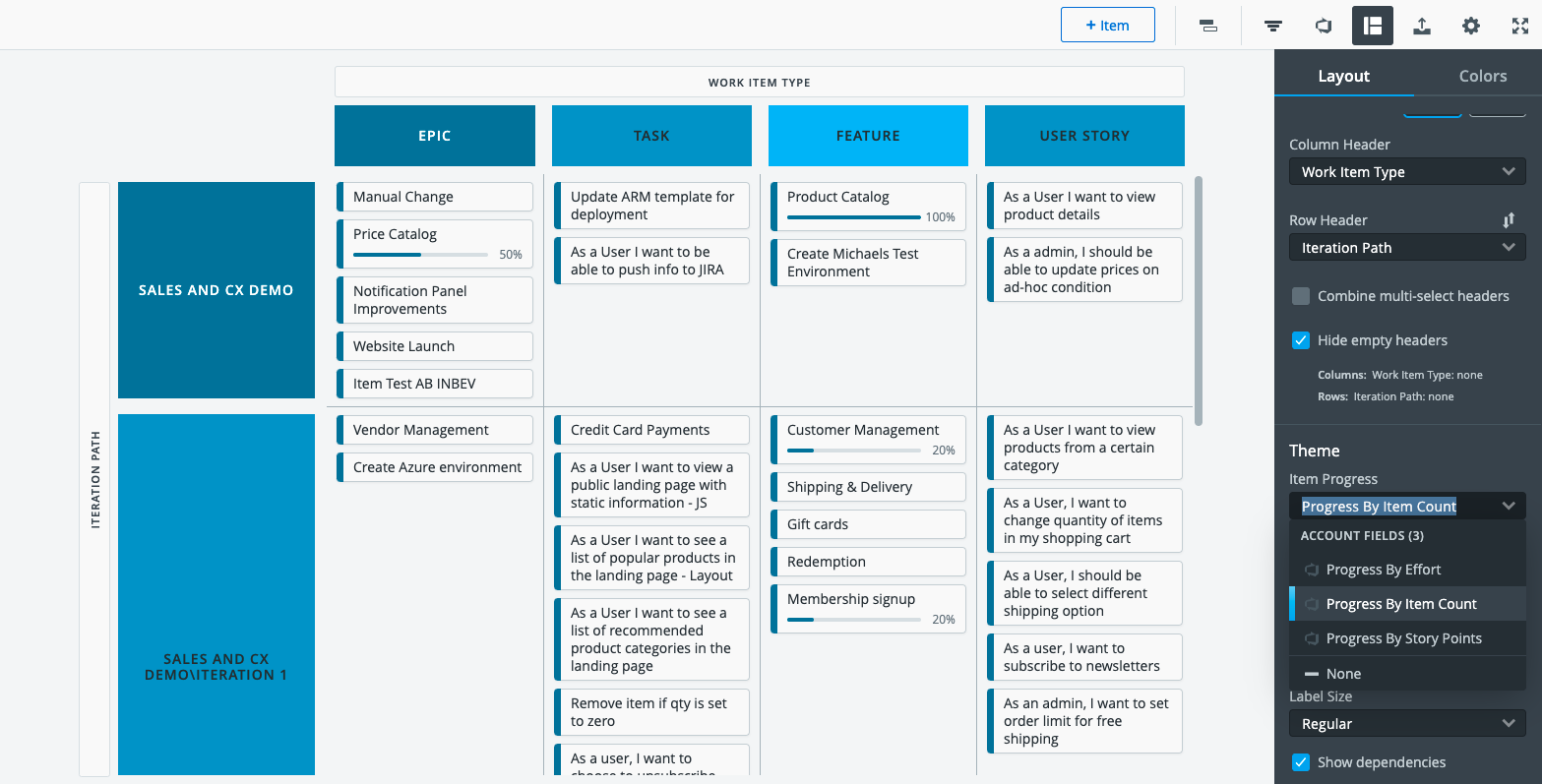 Fixes
Running into an error when accessing an SSO-enforced roadmap URL? Published roadmaps with SAML protection are now accessible once more.
Custom Identity fields for our Azure DevOps integration are now supported so all data will be displayed easily and clearly in your roadmap.
Any new values added to Picklist (string) fields in your Azure DevOps integration will now successfully sync and appear in Roadmunk.
To note
We removed an outdated checkbox in the "

+ Item" experience while on a Jira-integrated roadmap visualization.
Monday, January 3 - Friday, January 7
Enhancements
Roadmaps that are integrated with Azure DevOps can now pull in Tag data! This information can be 1- & 2-way synced through a multi-select list field. 🏷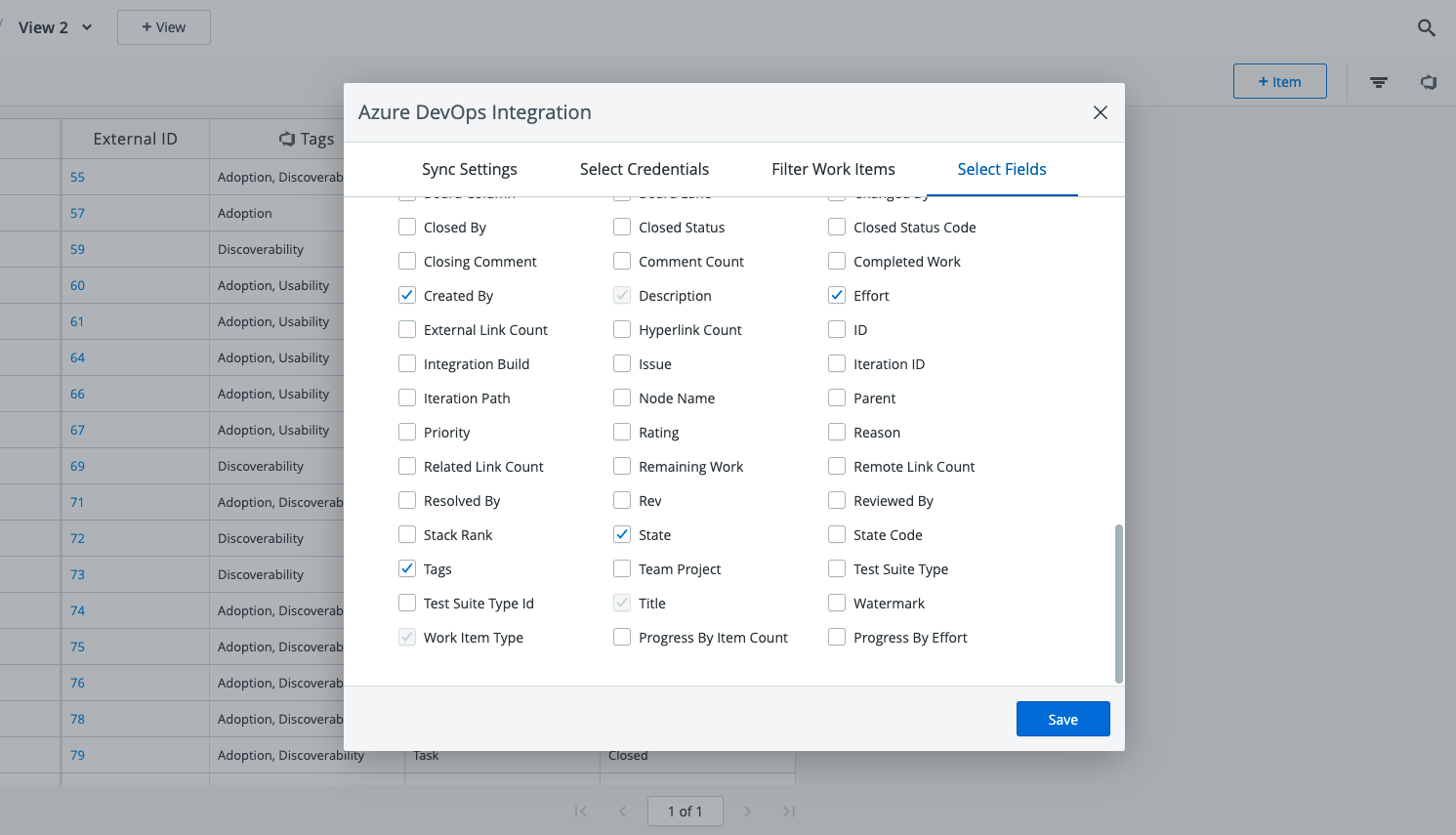 To note
We completed some post-maintenance clean-up and now GraphQL gateways are accessible once more. Thanks for your patience!