Jump to Release Notes from:
---
Monday, April 25 - Friday, April 29
Fixes
Field values for the Bucket field will now successfully retain the outlined order in the field card and reflect this in the swimlane visualization.
Looking to add field values to a field used as a header on your swimlane visualization? Now "Create New Value +" will be responsive and work properly, even if values are hidden.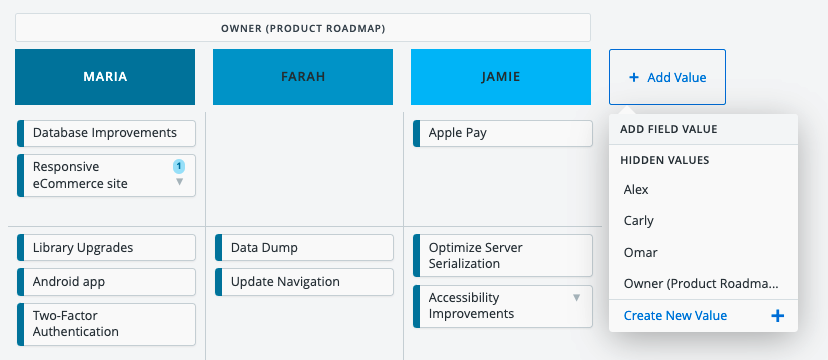 The label style selected under fiscal year settings in date preferences will now successfully be applied to swimlane roadmaps.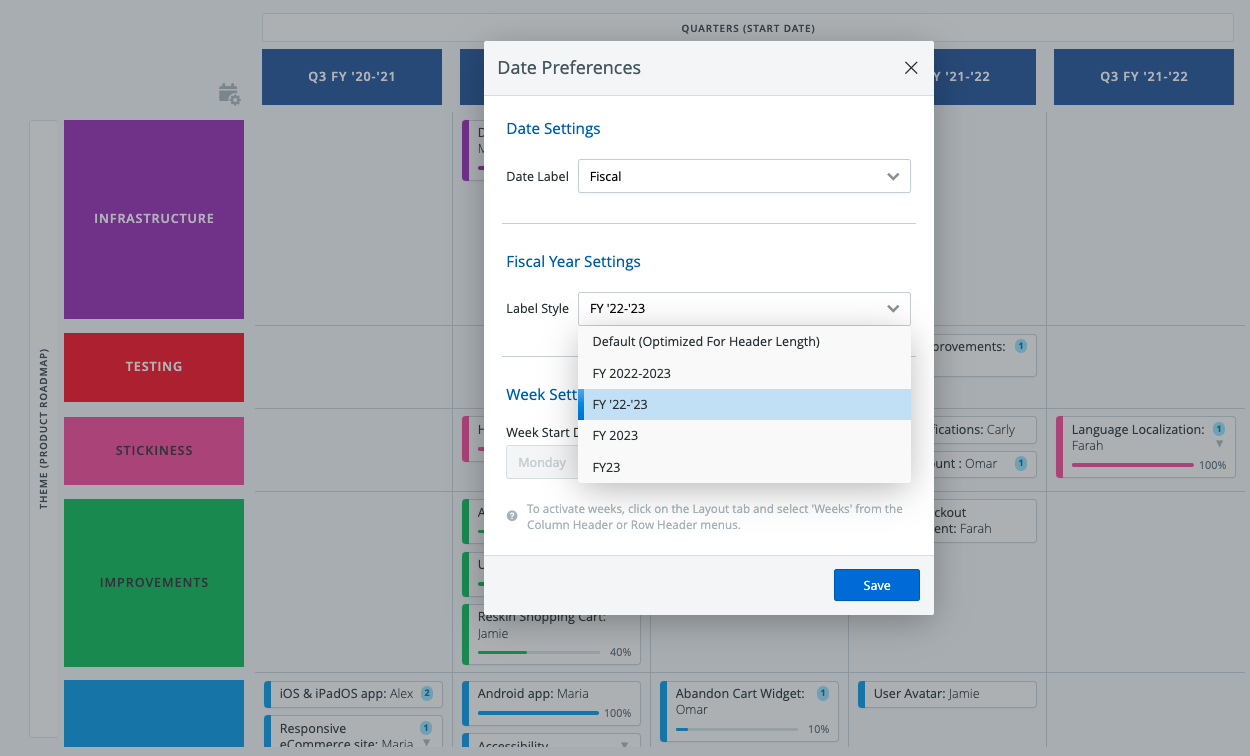 Enhancements
Two updates to our Relates To Linked Item type:

The item link chain limit of 30 no longer applies to Relates To links
You can now push items with Relates to links to Jira and Azure DevOps when dates are mapped
Monday, April 18 - Friday, April 22
Fixes
Syncing the Node Name field in an Azure DevOps-integrated roadmap will now properly populate with values, instead of remaining blank.

Adding a new Idea to your Ideas board will now keep it's total score at the default value of 0, instead of incorrectly jumping to 25.
Monday, April 11 - Thursday, April 14
Fixes
Published roadmaps once again have interactive items! Clicking on an item will now successfully open the item card, and you can navigate between linked items and sub-items in the item card without a hitch.
We resolved a "properties" error message that sometimes appeared when completing certain roadmap manipulations in a swimlane visualization. Everything should now be smooth sailing. ⛵️
Monday, April 4 - Friday, April 8
Enhancements
Parent items can now support Item Links that utilize the Relates To relationship type!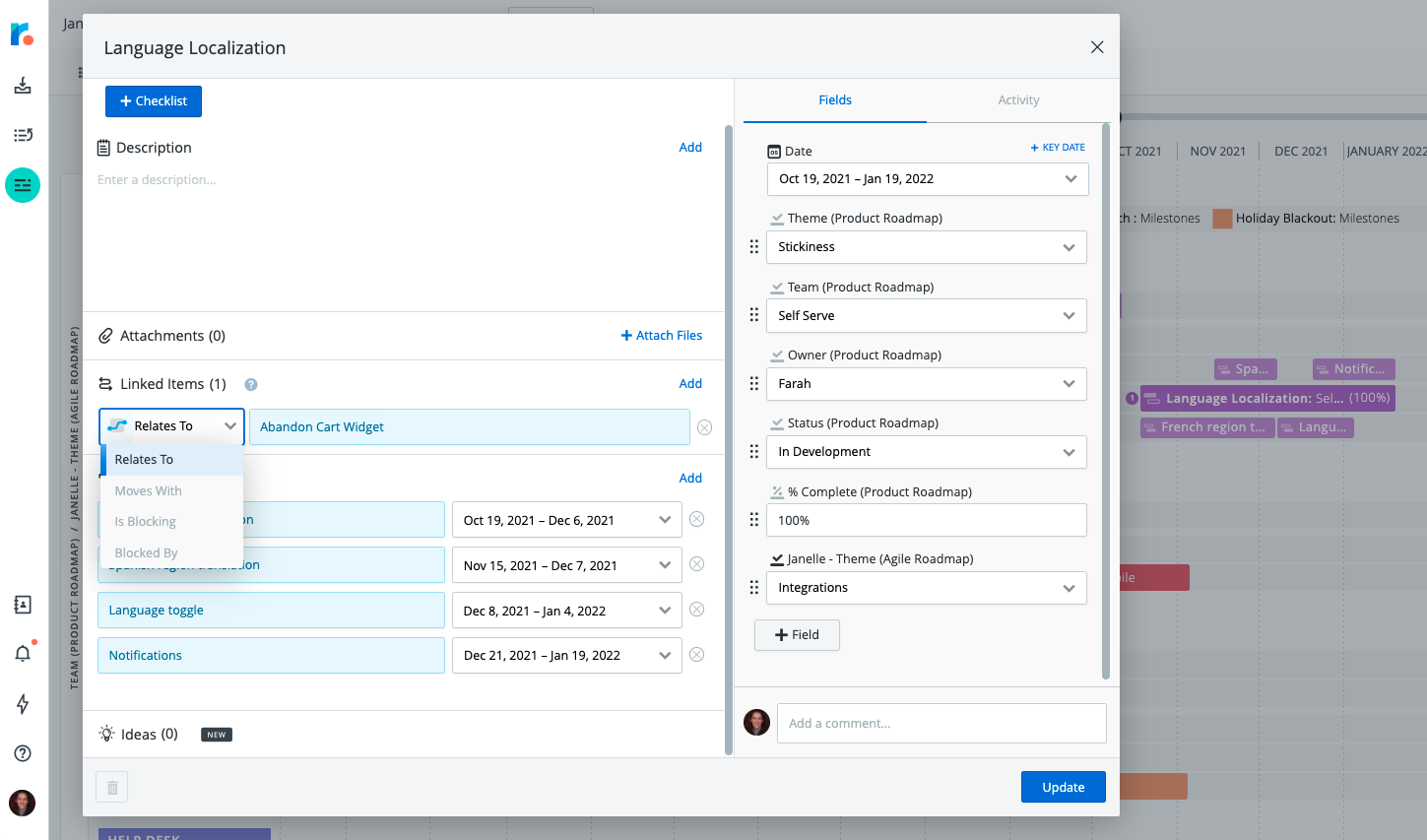 Fixes
Users that have

increased numbers of product areas and factors (in Feedback & Idea management) will no longer be impacted by item and field header cap limits in roadmapping.

Items table giving you some trouble? Thanks to a quick fix, future item changes will once again automatically be saved and everything should be operating smoothly.
Monday, March 28 - Friday, April 1
Enhancements
Thanks to new warning messages, there are now guardrails in place to prevent accidental field value deletion in your important and agreed-upon Account Fields

.

For teams set up to login via SAML/SSO, you can now streamline certificate updates and a number of other IdP-related changes through our friendly Support Team with

additional SAML/SSO request types

.
Fixes
Thanks to the keen eye of a few Azure DevOps users, we were able to locate and remove a limitation on the maximum number of projects listed when selecting which project to synchronize with your roadmap.